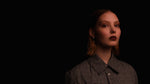 Inspired by our friends at Weecos, we're taking part in the Bright Friday concept instead of the consumption-driven Black Friday. Instead of celebrating consumerism, we wanted to brighten up the weekend: we will donate 10% of all sales of Bright Friday, November 27th 2020, to The Finnish Association for Nature Conservation (Suomen luonnonsuojeluliitto) to help protect forests. Forests are incredibly important to us as places of rest and refreshment, and the Association for Nature Conservation is making sure they are conserved for future generations.⁠
Especially during Black Friday, we at HAVU want to encourage people to make thoughtful and sustainable purchasing decisions. We support quality, long-lasting items, which are purchased from real need and consideration. We encourage you to make purchases from brands that are willing to tell openly about their production. Every purchase is a meaningful act.⁠
Remember: if you want to buy, buy sustainable, support local, small and responsible businesses.