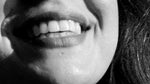 You had an opportunity to ask us anything via Instagram and we got lot of good questions! Here's a short summary about them. Remember that it you have any questions, you can ask us anytime via social media or email!
--
Are non-biodegradable cosmetic packages a big problem? What if they are recycled properly? 
Plastic is a problem because it is not very efficiently recycled! According to the European Parliament (2018), less than a third of plastic waste in Europe was recycled in 2016. The rest of the plastics end up in landfills (31%) or they are incinerated i.e. burned for energy (29%) – both, of course, have a negative effect on the environment.  
Properly recycled plastic might not be a problem but that is just not the reality we live in! On top of that, most plastic raw materials aren't renewable. Every product and packaging should be valuated based on their whole life cycle. We don't want our products to end up in landfills, be burned to CO2 or leave any trace of their existence behind. That's why we only use bio-based and biodegradable materials in our packaging. 
Reference: The European Parliament, 2018 
Where is your 
Limited Edition
 shade sold?
Only at our online store havucosmetics.fi ! The shade can also be used as a highlighter to create a full, glowy look. 
Are you the only lipstick brand in the world with biodegradable packag
ing
?
There are minimal or zero waste products with paper or cardboard packaging – great innovations, too! – and of course the ones with refill options. But in most cases, the packaging of lipsticks is made from plastic or recycled plastic. We haven't found any competitors with fully biodegradable packaging like ours as of yet, let us know if you have! 
Do you have shades for darker skin?
Yes, we do! Our shade range is still small, however, and it will be expanded in the future! We always love messages that give us inspiration for new shades for different skin types, so keep them coming.  
Should I use lip primer with HAVU lipsticks?
HAVU lipsticks are made from natural oils and waxes and because of this, the texture is very smooth and hydrating. It all depends on your lips, therefore. During autumn and winter, when the lips are usually more chapped, we recommend using a primer or balm. For getting the lipstick to last longer, the primers usually work efficiently but they are in no way mandatory. HAVU's lipsticks have a medium wear time and they wear off evenly without leaving lines on the lips after drinking or eating.  
Are the lipsticks manufactured in Finland?
Yes, they are! We have a small lab for our production.